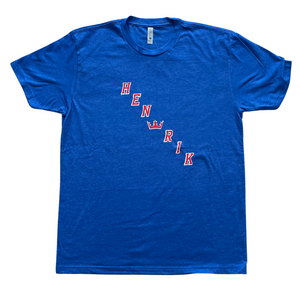 Henrik Lundqvist's number may have been retired, but it will forever live in our hearts. Made a handful of these for the retirement game, and then screened a limited edition run for those who missed out. 
Product Details: 
Unisex sizing

All products created and sold exclusively by Long Island Hockey Co. 

Copyright belongs to Long Island Hockey Co.